There are many moments in the history of sports that stand out as potentially the best moment in sports history. Each of these events mean so much to so many different people -- for so many different reasons. We obviously can't list them all. But, here are are a few top moments in sports history.
Jackie Robinson, signing a major league contract with the Brooklyn Dodgers in 1945. This moment was a major turning point in the history of professional baseball. Jackie Roosevelt Robinson was the first African-American player to garner a major league baseball contract. This did not happen easily, and only came after enduring trials tribulations player boycotts and fan outrage, yet that season. Jackie Robinson led his team to the World Series and became rookie of the year. And, Jackie's legacy continues as discussed at
Baseball and Title IX

Cassius Clay defeating Sonny Liston for the heavyweight championship in 1964 was a win for not only black athletes but also involves several different levels of society. This boxing match was way more than a mere championship bout. It had become to many white American conservatives against proud black athletes. Christianity against Islam, and also became a turning point for the signature of the celebrity athlete. Cassius Clay told the world he was the greatest. He won in six rounds, even though this then was allegedly cheating and became Mohammed Ali the greatest boxer in the world.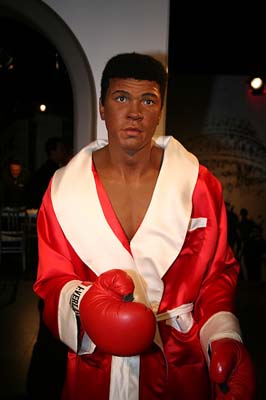 Three times Heavyweight Champion of the World, Ali is still
the boxer to whom all boxers will be compared.
Thanks to cliff1066's at flickr.com for the picture.
---

Another top sports moment in sports history was when Roger Bannister set a new record for running the mile in 1954. Bannister, a 25-year-old medical student became the first man to run a mile in less than four minutes.

Joe Namath guarantees victory in the Super Bowl and wins in 1969. Broadway Joe Namath, one of the richest athletes at the time made the announcement that as an 18 point underdog in the Super Bowl the Jets would win. This is considered a watershed moment in the annals of pop culture and lore, because not only did he make this statement he made it come true as well. Name it, and the Jets defeated. The 13-1 Baltimore Colts, who at the time had the NFL's best defense with a final score of 16 -7.

Tiger Woods becoming the youngest Masters champ on record in 1997 was not only a sports phenomenon, but also a sociological phenomenon. Celebrity golfer Tiger Woods, at only age 21 during his 15th appearance as a pro became the youngest player to win the Masters and 61 year history of the event. Woods' cultural status as a young Asian African-American has catapulted his career and golf into a media frenzy. The Masters tournament, which Woods won is a tournament that had never invited a black player until the year, Tiger Woods was born and happened at a club that did not invite a black member to join until 1990. Nearly 7 years later, this young man became a champion.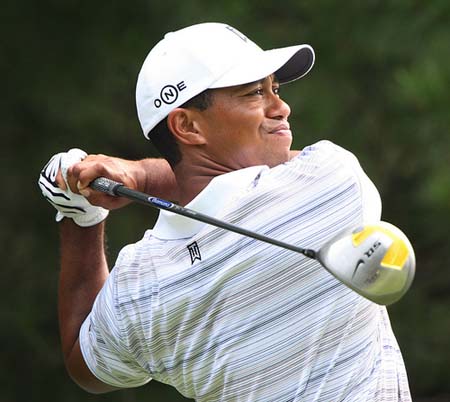 Tiger Woods.
Thanks to Keith Allison at flickr.com for the picture.
---

Football, baseball, basketball, boxing, wrestling, soccer and gymnastics. There are many different sports and so many different fans that it's pretty tough to pick the greatest sports moment in history. We've only scratched the surface of possible choices.

Tell us which in your opinion is the best moment in sports history.