The History of the Beautiful Game

Some say England was behind the invention of running around on a field kicking a ball, developing the game in the middle of the 19th century, but there are claims that credit China with the creation too.

They called it football, not because the players made use of their feet during the game, but because they participated with their feet rather than from horseback.
Why has this game stayed as popular as it is for as long as it has? This article has some opinions as to this fact.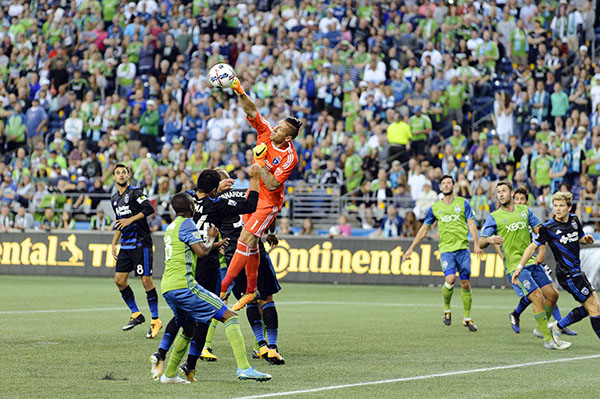 People Enjoy the Game because Scoring is Infrequent
While this may seem counter-intuitive, and one of the biggest complaints people make about soccer is that its scoring is so low, many people view this as a positive feature. One of the top reasons people watch any kind of sport is because the athletes are able to do things they themselves cannot, and when it is difficult to score in a game, when it does happen, it is that much more wondrous.

People Love Soccer because of Fluidity of Play and Teamwork
While there most certainly are star players, even the top names exist within the framework of a team. For every star striker, there is a star playmaker, and the latter's greatness is measured by the passes that he or she hands to teammates. The best soccer bets take the whole team into account, rather than focusing on just one player.
If you are lucky enough to attend a soccer match in person, try sitting further up than you may usually, since this will afford you an excellent view of the 22 players moving in cycles and swoops. This kind of play will carry on uninterrupted for 90 minutes, and the patterns made by the players will be viewable as tactics rather than the aimless wandering sitting too close can make you see.

Every Nation is Represented in Soccer
More than any other sport, the national soccer teams of various countries around the world have very clearly defined styles that generally remain constant and are somehow linked back to the perceived national character.
The Brazilians are famous for how they dance around the ball, while the Italians are known for their rugged, dirty, defensive playing style. The British are famous for losing with honour, and nowhere is the German habit of discipline more evident than in their soccer play.

Men and Women's Games are Very Similar
There is also far less of a difference between male and female soccer games than there is in the majority of sports. The rules of the game are almost identical, and the incredibly high standard of play is constant.
Another reason soccer remains as wildly popular as it is, and more and more ardent fans are recruited each year, is that many supporters have fond memories of their own attempts at the game, and watching the professionals take the game apart brings back the warmth, safety, and fun the games we played when we were younger and had more time on our hands gave us.

What do you think?

We'd love to hear your comments and/or opinions. If you submit them here, other visitors can read them, rate them and comment on them. An e-mail address is not required.


The History of the Beautiful Game to History of All Sports