Clippers search for DeAndre Jordan replacement
It hasn't been a great couple of months for the Los Angeles Clippers. Having raced to a 3-1 lead over the Houston Rockets in the second round of the playoffs, the Clippers lost three games on the bounce to bring a premature end to their postseason before losing the influential DeAndre Jordan to the Dallas Mavericks.


While the Clippers expected the defensive stalwart to extend his stay in Los Angeles, the 26-year-old made a move to Texas that will earn him $80 million over the next four years, leaving Chris Paul and Blake Griffin looking back at a modest supporting cast next season.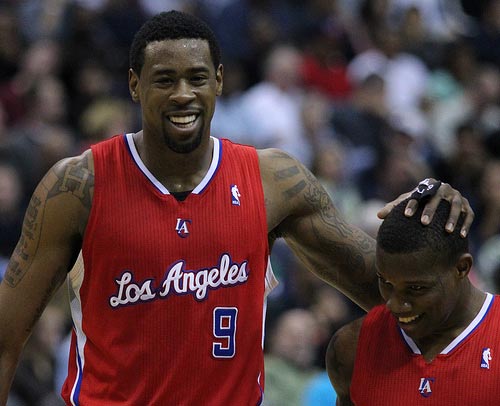 The loss of Jordan will clearly have an impact on the Clippers' popularity with
betting fans in terms of challenging in the NBA playoffs
next season, but that might not be the case if the franchise can go out there and find a suitable replacement. The problem for the Clippers is that they only have around $2.2 million above the minimum salary slot of $1.4 million available in their salary cap, and Doc Rivers is going to have his work cut out finding a player capable of filling the huge void left by Jordan in the free agency over the next few months.
So who can Clippers fans expect to see in the starting line-up next season in place of the departed Jordan? At the moment, it doesn't look great.
Ryan Hollins:
While the 30-year-old has spent the past few seasons playing as a backup centre, Hollins could well be given a starting role with the Clippers next season. Having played under Rivers with the Celtics and with the Clippers in his first spell in LA, Hollins is believed to be in line for a potential return to the franchise this summer. During a career which has seen him play for seven different NBA teams, the veteran's best season came during 2009/10 with the Timberwolves in which he averaged
6.1 points and 2.8 rebounds
, and Clippers fans can be forgiven for feeling a little underwhelmed by the prospect of Hollins being the player to replace one of the best big men in the league.
JaVale McGee:
After a short stay in Philadelphia, the 27-year-old is looking for a new team, and the Clippers could do a lot worse than JaVale McGee. The issue, however, is the fact that the big man has managed just 28 appearances over the past two seasons due to injury. His encouraging early form during his time with the Washington Wizards and the Denver Nuggets shows that he can bring a lot to a team, averaging 8.4 points, 5.5 rebounds and 1.8 blocks. While he might be something of a risk to sign a player with McGee's recent injury record, he could well surprise a few people if given the chance by the Clippers next season.